Today our amazing Kniterate digital knitting machine arrived.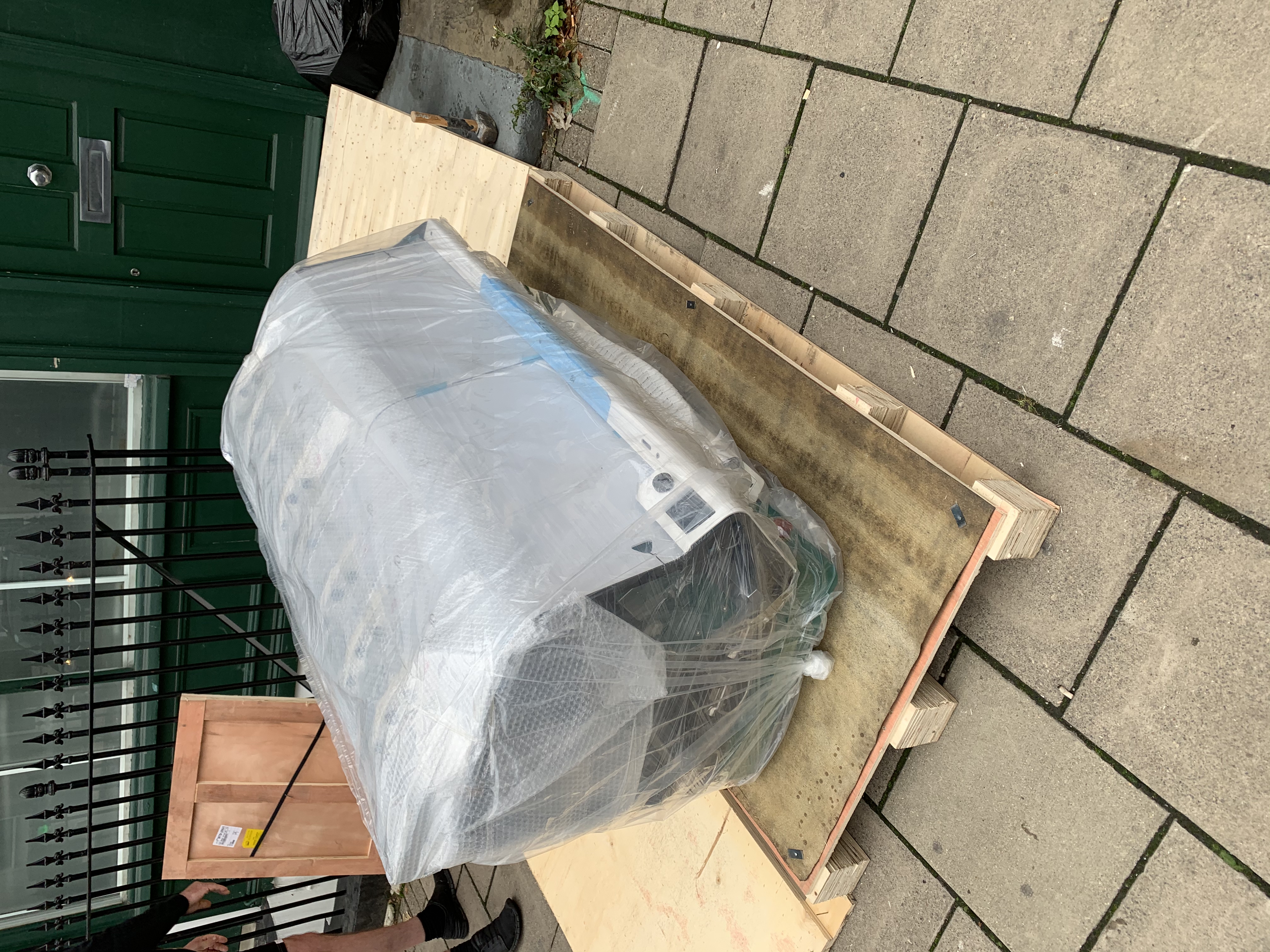 It's been a long wait, but at last we can begin to move forward on our vision of bring 100% local production of knitwear which will allow us to small quantities of knitwear for our clients and to help with educating people on the benefits of sustainable and eco friendly knitwear.
Getting the machine into our basement studio was never going to be easy with the machine weighing 200+ kg so we used a crane to lower the machine down the steps and into the property.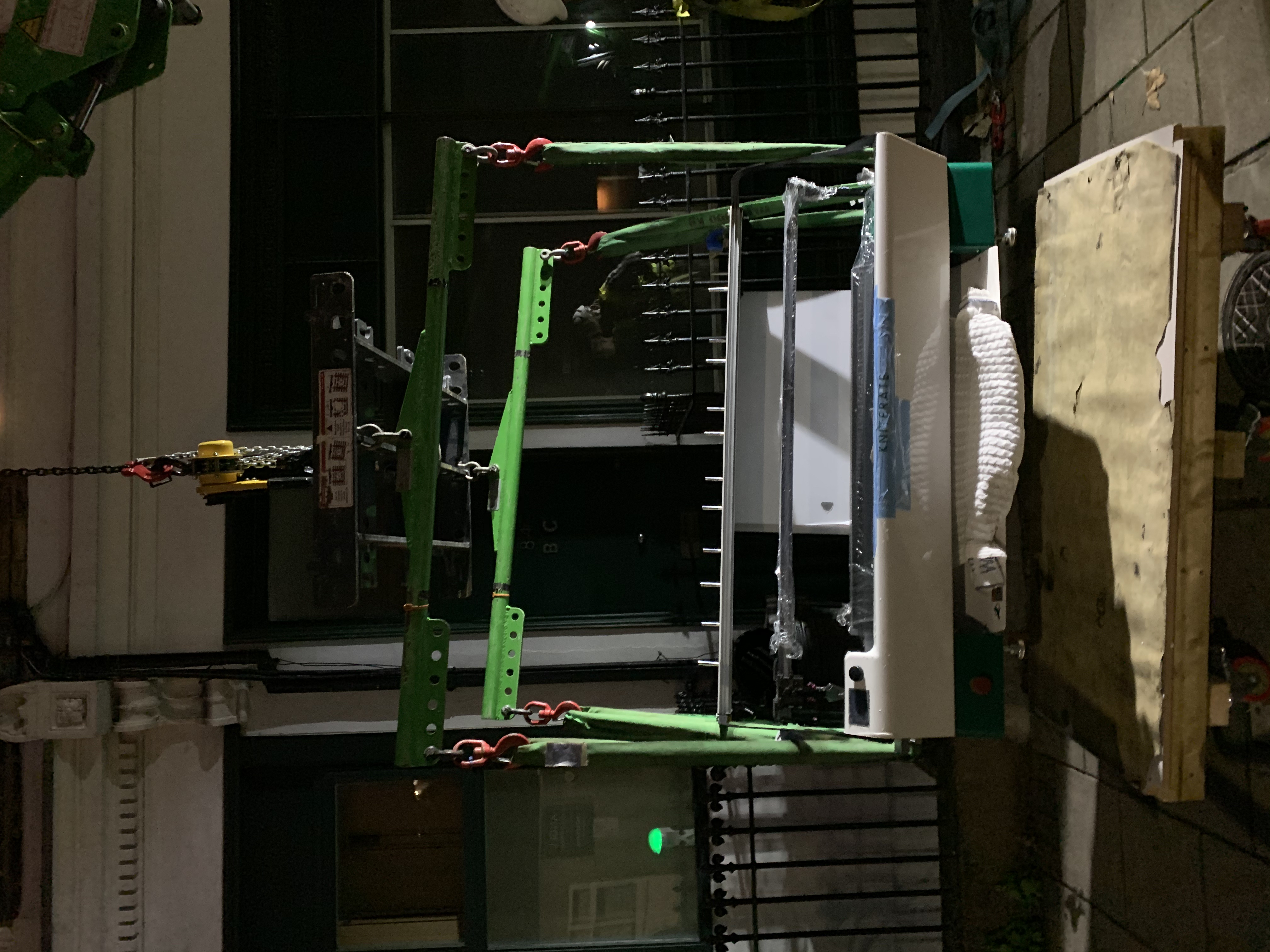 2 1/2 hours later, and with just 2 cm to spare, the machine is now installed in the studio, and ready for us to setup.
Of course both of our Cornish Rex cats, Vinnie and Valentino are really interested are have been doing some late night knitting! Maybe we can train them to operate the machine for us?