Kikina Designs is a London-based graphic designer. She draws inspiration from her home country Russia and its culture, arts, and 90's fashion. Autumn 2021, EcoKnitware was asked to bring Kikina's graphics to life in a capsule collection of two-colour jacquard scarfs.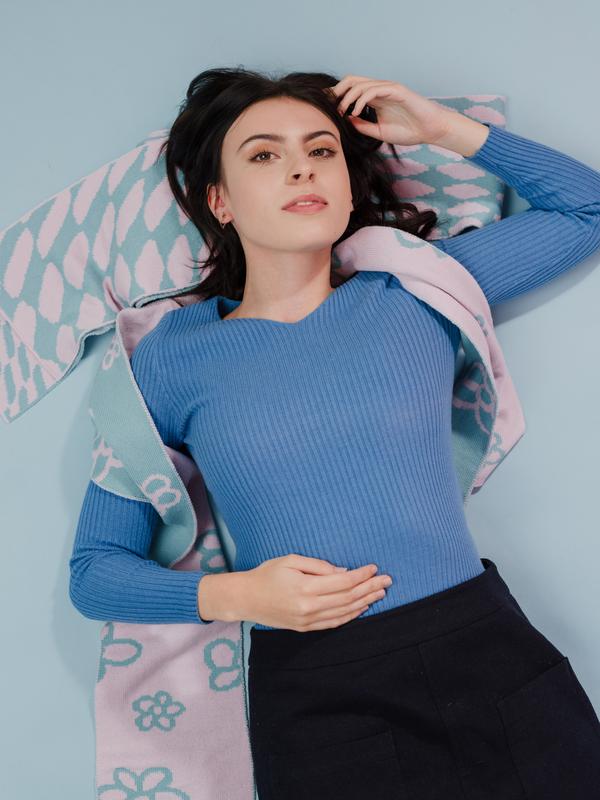 With a focus on natural materials and eye-catching prints, the project took shape and ended in a playful, yet modern look.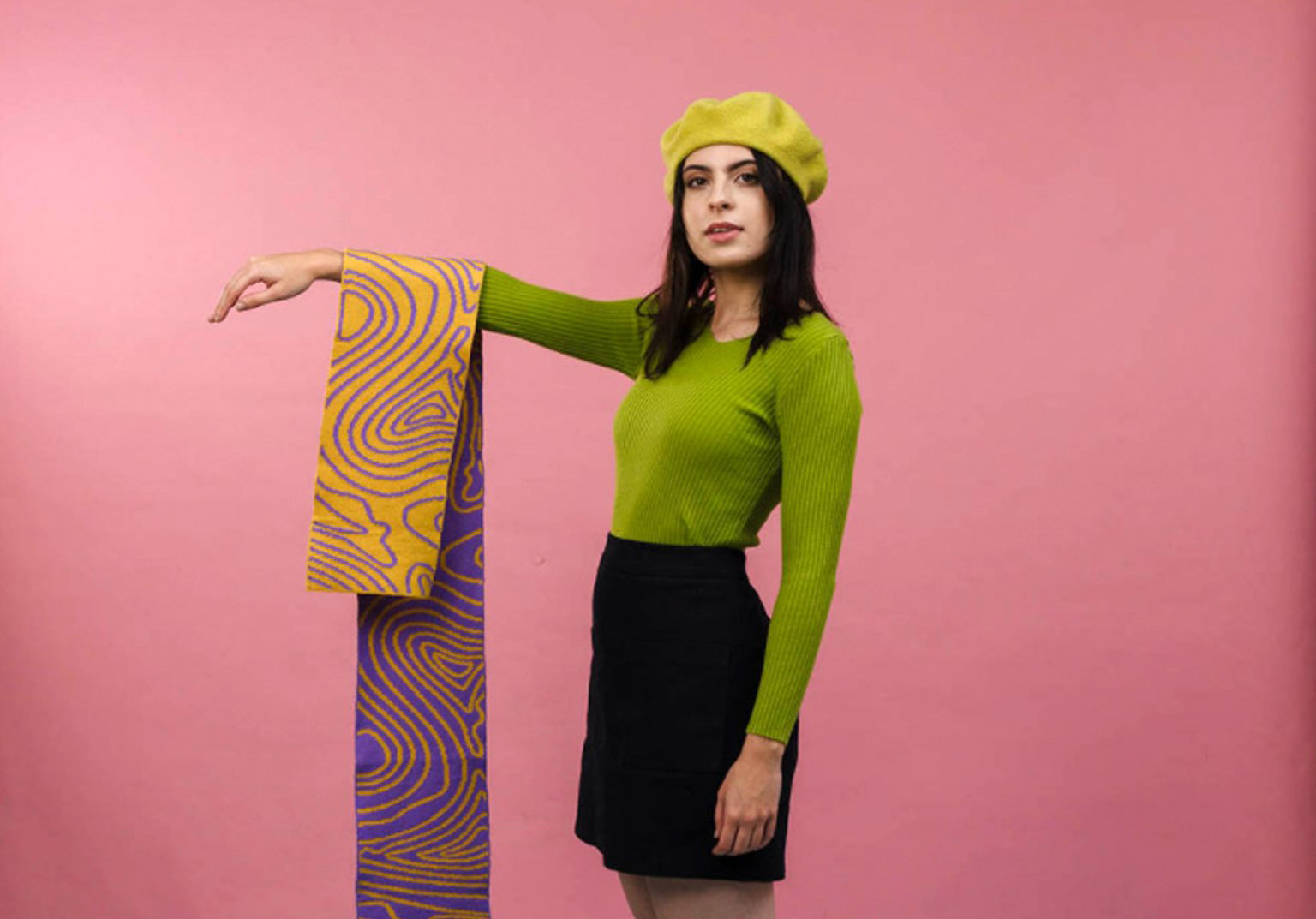 The scarves are being produced by EcoKnitware locally in London on a digital knitting machine manufactured by Kniterate. EcoKnitware only produces small quantities or made-to-order for Kikina Designs, making sure there is no dead stock by the end of the season.
Only the finest materials have been used in the knitting process with fully traceable and sustainable yarns sourced from Italy.